January's Featured Restaurant:
The Charleston Draper
Step inside an elegant 1878 pioneer home in the heart of Draper where today you will experience international cuisine at its finest prepared by the new Chef/Owner Marco Silva. Trained at the prestigious Le Cordon Bleu in Paris, France, Chef Silva infuses his Brazilian heritage with exciting flavors experienced during in his training, working and travels around the world. Settle in at a table beneath elegant chandeliers and enjoy his personal favorites like Baked Crab Shells, Lemon-Pecorino Romaine, Brazilian Fish Stew, Coq au Vin, Cognac Creamed Filet Mignon, and homemade desserts. Daily soups and filling salads paired with specialty sandwiches round out his lunch menu. Come in and relax, enjoy and experience a casual elegance not found elsewhere in Draper. Open for lunch Tuesday – Saturday, and dinner Wednesday – Saturday.
DISNEY'S THE LITTLE MERMAID
Based on one of Hans Christian Andersen's most beloved stories and the classic animated film, Disney's the Little Mermaid is a melodic love story for the ages with music by eight-time Academy Award winner, Alan Menken, and plenty of Tuacahn magic.
A Celebration of the Disney Songbook
Through the imagination of a young girl, the new and improved Disney's When you Wish: A Celebration of the Disney Songbook takes audiences on an enchanted journey through popular Disney films, including Moana, Beauty and the Beast, Mulan, the Princess and the Frog, and many others from Walt Disney's classic film vault.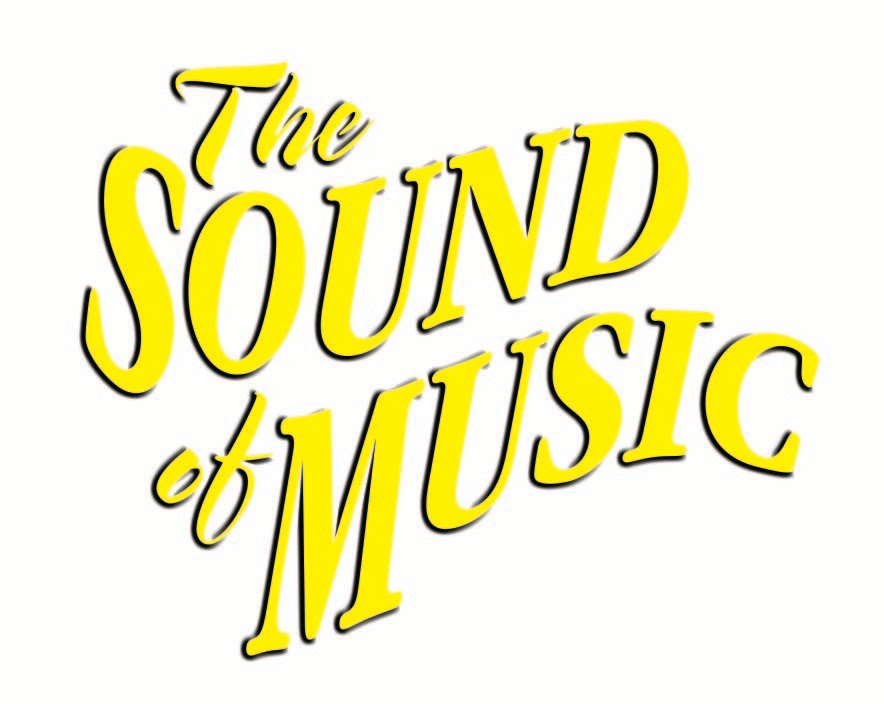 THE SOUND OF MUSIC
Rodgers & Hammerstein's The Sound of Music tells the story of a young woman who finds love and purpose among Switzerland's mountains on the brink of World War II, complete with all the classic songs you love including "Do-Re-Mi" and "My Favorite Things."
While planning for a vacation, one question most people ask is where they'll be staying. While most people would love to stay at a hotel during their vacation, there are several reasons why staying at the vacation home is far better than staying at a hotel. Renting a vacation home in a resort community like Vacation Resort Solutions offers a better experience to guests by featuring amenities that a hotel would not be able to match.
Helps you cut cost; Vacation Rental Homes provides the perfect place to make home-cooked meals and spend more time with friends and family.  Guests can eat healthier by cooking their own meals with a fully stocked kitchen.
Lots of space; one thing you'll be needing while on vacation is enough space to spread out.  Vacation rentals offer you lots of space when compared to hotels. As a family, vacation rentals would offer you enough space for all and will ensure that your kids do not argue over who gets the best place. Having everyone under one roof gives guests the perfect opportunity to all stay together.  Space, space and more space.
Ensures that your group or family stays together; if you decide to stay in hotels, you all will be kept in several rooms, but when you stay in vacation rentals, you all stay together. The purpose of a vacation is to have a good family time, will staying in separate rooms guarantee enough family time? Definitely Not!
Laundry facilities; most of the rental homes come with washers and dryers. This means that you get to enjoy free access to these facilities.
Your own BBQ to grill the perfect steaks with family and friends
It is with great confidence that I am writing this letter to recommend the services of Vacation Resort Solutions and their owner, Brandy Perry.
We have owned our vacation rental in Washington, UT for 5 years and tried several property managers prior to finding Brandy.  The experience with Vacation Resort Solutions was something different and superior to any other company that we worked with.  While I know she has other clients, Brandy always makes us feel like we were the most important things she must deal with. It always feels like she is going out of her way to make sure that we are comfortable and our needs are met…even when what we needed was above and beyond.
As we were not local, we relied on our PM to handle everything including unexpected situations that would pop up.  She handed it all and we were never unsatisfied with the outcomes. We learned to trust in her judgment and had the confidence to let her run with any situation.
Vacation Resort Solutions also had by far the highest booking and occupancy rates.  She really understands the area and the market and we felt like she was able to maximize our return.  I really can't say enough to express how much we value and appreciate Vacation Resort Solutions.
Sincerely,
Ryan Walton
Vacation Rentals in St. George and Hurricane Utah
Spend the best vacation of your life and experience unique & extraordinary things in St. George and Hurricane Utah. Located in the SW part of Arizona border and principal city of St. George Metropolitan Statistical Area, St. George is less than two hours away from Las Vegas, about 4 hours from Salt Lake City by car or an hour flight to St. George Municipal Airport. You can get affordable flight to St. George and you will have no problem seeking accommodation with assistance from Vacation Resort Solutions Luxury Vacation Homes in St. George, Utah.
St. George is considered the Las Vegas of Utah, except it is less wild and more beautiful! Many people want to visit or relocate to this wonderful city for its moderate winters, Zion is basically right down the road and has over 300 days of sunshine. Include a side trip to Hurricane City as the city is part of St. George Metropolitan Area. There are many good reasons why you should visit St. George for at least a weekend!
Things to do in St. George and Hurricane City in Utah
Take a nature trip
Zion National Park
Zion Natural Park is a grand sight with sheer red and colorful sandstone cliffs that are resplendent in shades of red, pink and orange occupying about 230 square miles in size. It has thrilling hiking trails and visitors can go hiking, back- packing, horse riding, going kayak, climbing, and go canyoneering within the park.
Snow Canyon State Park
The red Navajo sandstone cliffs of Snow Canyon are eight miles north away from town presenting black lava rock as a spectacular contrast in nature. Created thousands years ago by the now extinct volcanoes, the trail follows ancient lava that was flowing through the popular lava tubes.
Parashant National Monument
Parashant National Monument is home to several archeological, biological and historical treasures at the same time, this is a prominent place to spot geological forces, with its deep canyons and mountains attention to its greatness. It features grand vistas and scenery forming a variety of wildlife within the monument.
Red Hills Desert Garden
This 5 acres awesome garden has over 5,000 unique species of desert plants that are growing and thriving. Well-marked trails lead visitors around the well-organized and lovely landscaped garden; added feature for the guests is an exhibit about species of fish found in the Virgin River.
Quail Creek State Park
Quail Creek State Park is a state park of Utah located 9 miles west of Hurricane City and 1.5 miles distance south of Harrisburg that features a 600-acre reservoir. The Park has some of the warmest waters in the state and a mild winter climate while it offers fun filled activities as camping, boating, swimming, and fishing.
Grand Canyon National Park
One of the most well-known National Parks in America is Grand Canyon that provides an amazing and breathtaking view of its mile-deep canyon. Much more than just for sightseeing, the canyon itself offers plenty of activities.
Visit great museums
Discover the Dinosaur
At the Johnson Farm is an attraction and considered "must-see" for lovers from all ages. This family-oriented museum was built over the site where dinosaurs used to inhabit. You can see huge number of dinosaur tracks, dragging tails, skin prints and swim tracks that were discovered back in 2000. These are rare tracks of the Jurassic-era tracks that served as gold mine for paleontologists and dino-lovers.
Rosenbruch Wildlife Museum
With over 300 animals on display, you will follow the tracks of wildlife habitat. It traverses the Savannahs of Africa, the forests and jungles of South America, under the mountains and through Asia and North America's night-life scenario of Asia and into North America as this all-natural habitat of about 33,000 square feet has  unparalleled  scope.
Human History Museum:
Have the opportunity to explore how the plants, animals, geology, and water resources of this area passed to human cultures to settle here. Over a hundred artifacts highlighted collections of Ancestral Pueblo culture; Mormon Pioneer and Southern Paiute collections, as well as, early history of Zion National Park history are exhibited permanently.
Silver Reef Gallery and Museum
Featured in Silver Reef Museum are reef artifacts; this is the only remaining location on earth were sandstone outcrops with silver are discovered. Silver Reef was considered as the area's most popular ghost towns in the area. The economy in 1870 was booming and from 1877 to 1903, the camp was producing $ 9 million worth in silver.
St. George Art Museum
The mission of the St. George Art Museum is educating all visitors by presenting a through quality exhibitions covering all periods, to include cultures, and media, as well as collecting, conserving, holding inventory & exhibit and at the same time, interpreting art and artifacts from Utah and the West. It is a good place to sample the flavor of local art and western art collection.
Hurricane Valley Pioneer Museum
This old fashion museum tells everything about the history of Hurricane Valley. They also exhibit a 111- year old wedding cake and 73-year-old piece of bacon. This museum has one room dedicated to Indian artifacts and displays a pot and a pair of moccasins that date back over one thousand years.
Sites to see
Ghost Towns
Several ghost towns are nearby the city: *Grafton is very picturesque and served as backdrop of the movie Butch Cassidy and the Sundance Kid; *Silver Reef has a museum in the midst of an eclectic modern neighborhood and *Old Irontown exhibits beehive shaped kilns and a number of ruins with interpretive signage.
Brigham and Jacob's Homes
The Brigham Young Winter Home and the Jacob Hamblin Home are both pioneer era homes are great ways to learn about the history of St. George and its early residents. Brigham Young brought Mormon settlers to Utah and lived in this house in St. George that is a sturdy two-story structure made of brisk having wraparound porch and balcony surrounded by white-painted picket fence and located in a peaceful and quiet neighborhood. Jacob Hamblin was a missionary, a diploma as well as leader of Mormons.
St George Temple
The first temple built by the Church of Jesus Christ of Latter-day Saints (Mormons) in Utah was the St. George Temple. They welcome visitors and are allowed to walk around the grounds and tour the visitor center. A third temple was build and it was completed following the death of the church's founder, Joseph Smith.
Hurricane Valley Theatrical Company
The production caliber of the shows mounted at this theater is of very high quality and the talent assembled is stunningly good. They staged multiple productions a year, but this theater is vastly under-appreciated. Ticket prices are cheap so you should see and applaud this good show.
Do enjoyable things
Pick up souvenirs from Annie's Vintage Garden
Stop in and search good buys in this awesome boutique! Annie's Vintage Garden, sells unique crystal jewelry, lovely Angel clothing as well as authentic Indian Boutique clothes. There are so many lovely things for everyone that your friends back home will appreciate.
Shop till you drop
The Shoppes at Zion in St. George, Utah is the place where you can find famous named brands. With over 30 premium shops, Shoppes at Zion is your elite shopping place that offers metropolitan shopping in the unique beauty of the southwest desert.
Best places to sample St. George's gourmet
Sample the best food in St, George and Hurricane City around sunset-colored landscape surrounding their suburban center. The extraordinary setting of this desert oasis was convenient for them to grab a quick lunch before heading out for a hike or gobble up a good steak after a day of golf. St. George offers a variety of sit down restaurants and bevy of coffee shops serving real American cuisine to satisfy every type of palate. Diners are served smorgasbord meals including international fave like Thai famous noodles and sushi delicious rolls as well as modern Tex-Mex fusion cuisine.
Get the best accommodation in St. George and Hurricane City
With all these good things happening while on vacation to St. George, you will be enticed to come to this wonderful place. Accommodation will not be a problem. Visit St. George and Hurricane City in Utah and get a big welcome from Vacation Resort Solutions!  Yes, you have found a good partner to help your quest for the perfect vacation experience or an owner whose home you would like to rent.
You can rely on Vacation Resort Solutions Luxury Vacation Homes in St. George, Utah team to work hard every day to find place that suits you. Vacation Rentals in St. George and Hurricane Utah are specialists in finding the right accommodation or house to rent during your stay in St. George or Hurricane City. Their motto is finding the right home for the right guest every time so every guest experiences living like a local while staying in comfortable homes with great amenities, individual attention and professionalism.
Vacation Resort Solutions is the best for the 6th consecutive quarter, the company, has been awarded Superhot Status on Airbnb, where they currently have just fewer than 800 Five Star Reviews. Recently, they were awarded as Premier Partner for VRBO /HomeAway platform.
For Vacation Rentals in St. George and Hurricane Utah link to: https://vacationresortsolutions.com
This little gem is located in Washington, Utah. The best Chocolate Chip Cookie you will ever eat. A must try. You can even have them delivered right to your St. George Vacation Rental. You can order at crumblecookies.com
Vacation Resort Solutions July and August Specials! Call us today to customize your next stay in Sunny St. George! We would love to host you!
Summer of Fun Family Event![/caption]